Introduction
Escape the hustle and bustle of daily life and embark on a journey to discover the hidden travel gems of secluded beaches. In this blog post, we will unveil 10 breathtaking coastal destinations that offer a tranquil escape like no other. From crystal-clear waters to powdery white sands, these secluded beaches promise an idyllic setting for relaxation, exploration, and a deep connection with nature. Join us as we explore these coastal paradises, highlighting their beauty, and serenity.
1. Anse Georgette, Seychelles: A Secluded Haven on Praslin Island
Nestled on the captivating island of Praslin in Seychelles, Anse Georgette is a secluded beach that captivates visitors with its pristine beauty. With crystal-clear waters, powdery white sand, and lush green surroundings, this beach offers a serene escape from the world. Explore the underwater world through snorkeling or simply bask in the sun while enjoying the tranquility of this hidden gem.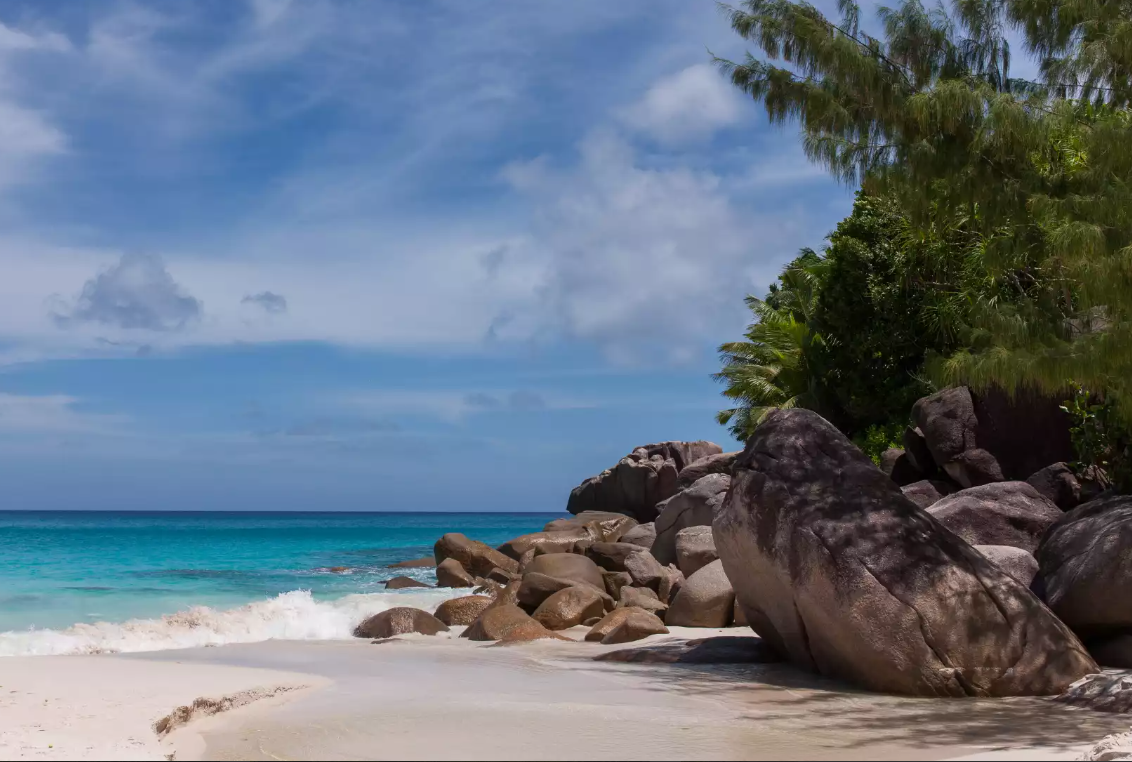 2. Navagio Beach, Greece: A Hidden Paradise on Zakynthos Island
Navagio Beach, located on the mesmerizing island of Zakynthos in Greece, is a secluded paradise that leaves visitors in awe. Enclosed within a cove and surrounded by dramatic cliffs, this beach boasts turquoise waters that contrast beautifully with the golden sand. Adding to its allure is the wreck of a smuggler's ship, which enhances the beach's mystique. Immerse yourself in the breathtaking beauty of Navagio Beach and create memories that will last a lifetime.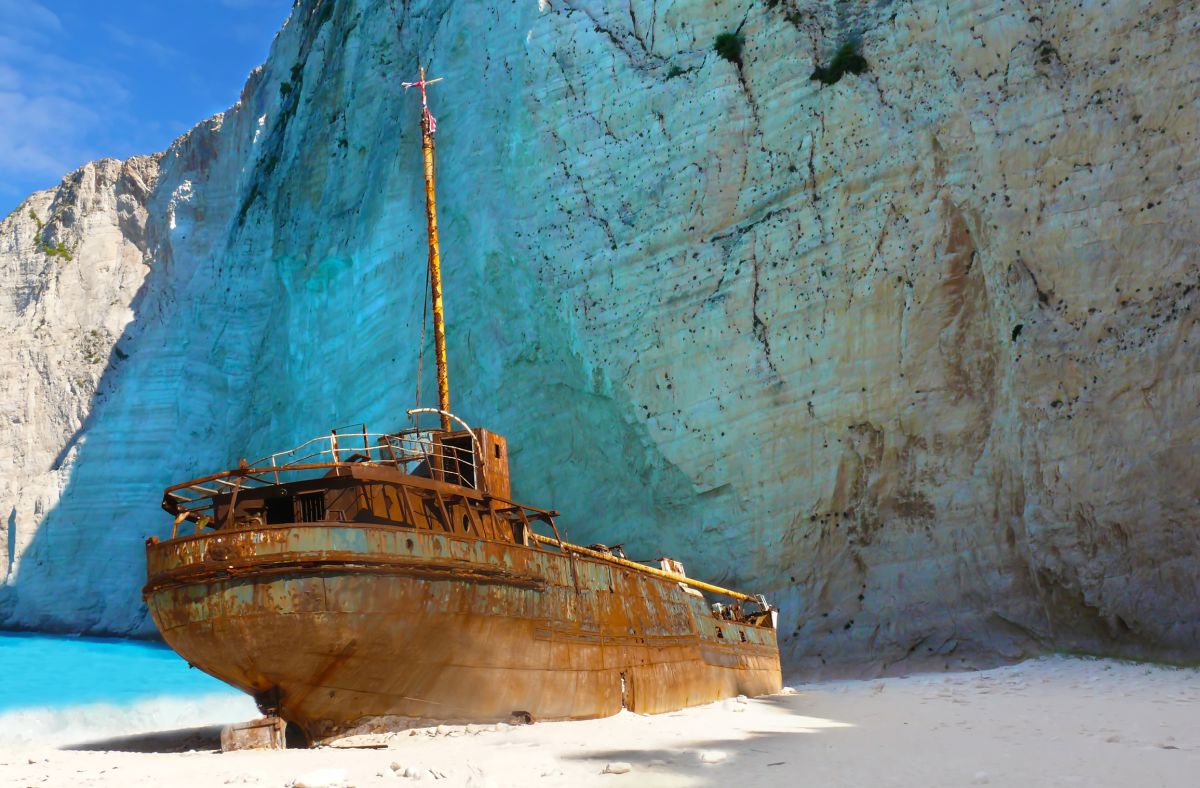 3. Matira Beach, French Polynesia: A Tropical Escape on Bora Bora
Discover the epitome of tropical paradise at Matira Beach in French Polynesia. Situated on the enchanting island of Bora Bora, this secluded beach features dazzling blue waters, palm-fringed shores, and a serene atmosphere. Whether you choose to sunbathe, swim, or simply stroll along the shore, Matira Beach offers an idyllic setting for a tranquil escape. Indulge in the natural beauty that surrounds you and let the peaceful ambiance wash away your worries.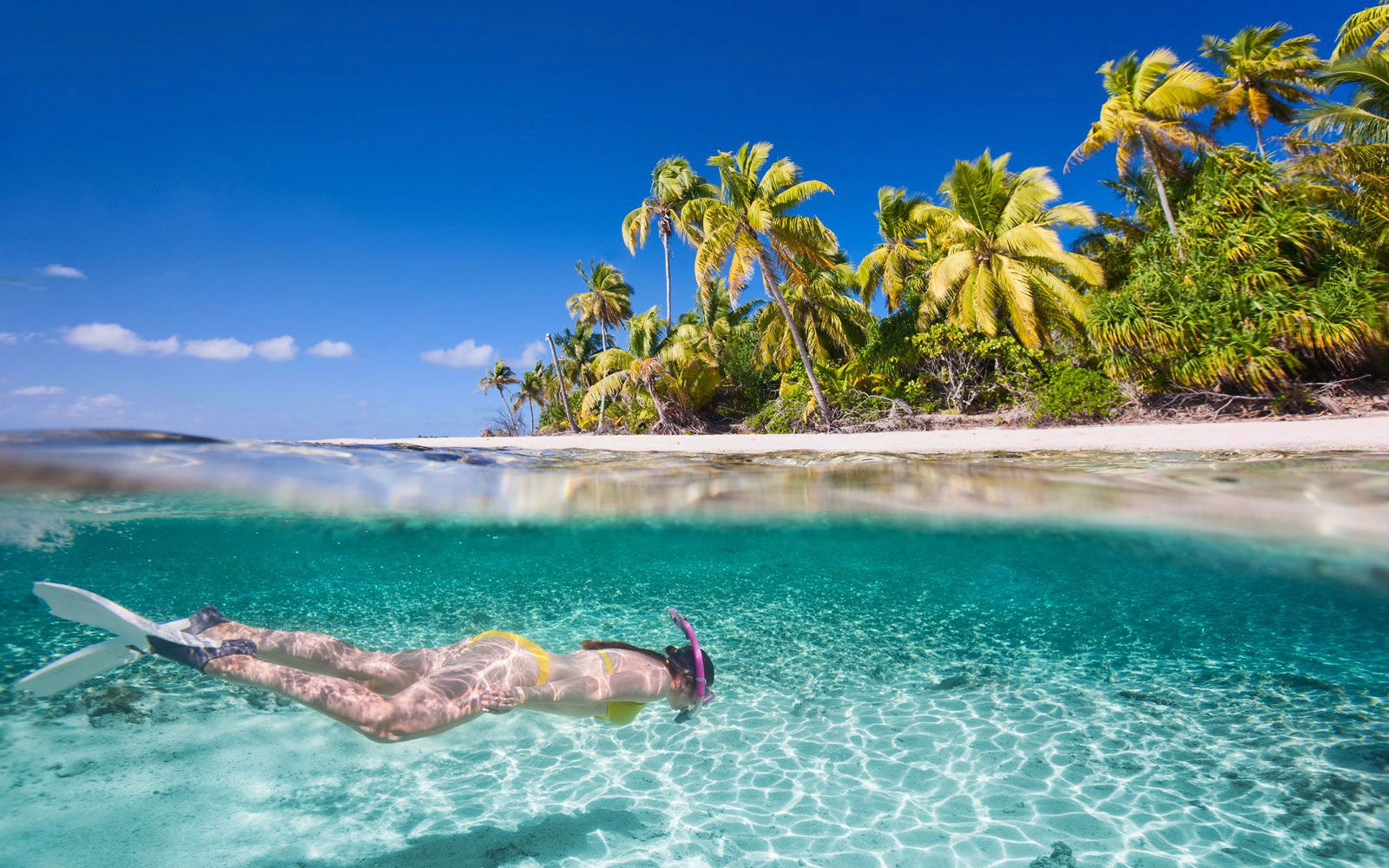 4. Pink Sands Beach, Bahamas: A Picturesque Retreat on Harbour Island
Escape to the mesmerizing Pink Sands Beach on Harbour Island in the Bahamas, where nature's wonders unfold before your eyes. Renowned for its unique pink sand, crystal-clear waters, and secluded location, this beach offers a tranquil haven for beach lovers. Immerse yourself in the peaceful atmosphere, take a leisurely stroll along the shore, or simply relax and listen to the soothing sound of the waves. Pink Sands Beach is a true gem that will leave you enchanted.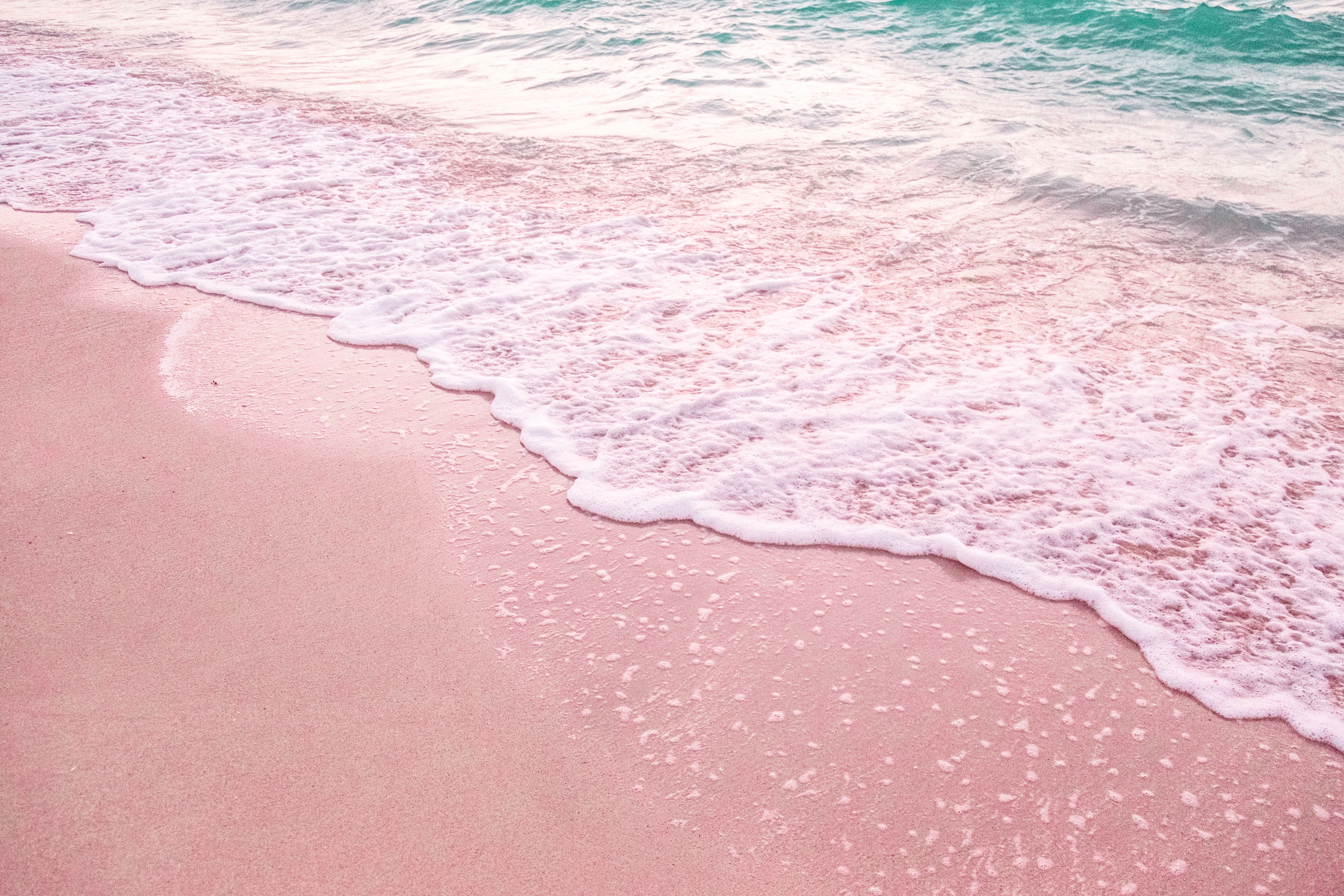 5. Anse Source d'Argent, Seychelles: A Dreamlike Beauty on La Digue Island
Step into a dreamlike paradise at Anse Source d'Argent on La Digue Island, Seychelles. This secluded beach is known for its stunning granite rock formations, shallow turquoise waters, and secluded coves that create a truly enchanting setting. Take a dip in the crystal-clear waters, explore the underwater world with snorkeling, or simply unwind on the soft sand. Anse Source d'Argent is a hidden gem that will transport you to a world of serenity.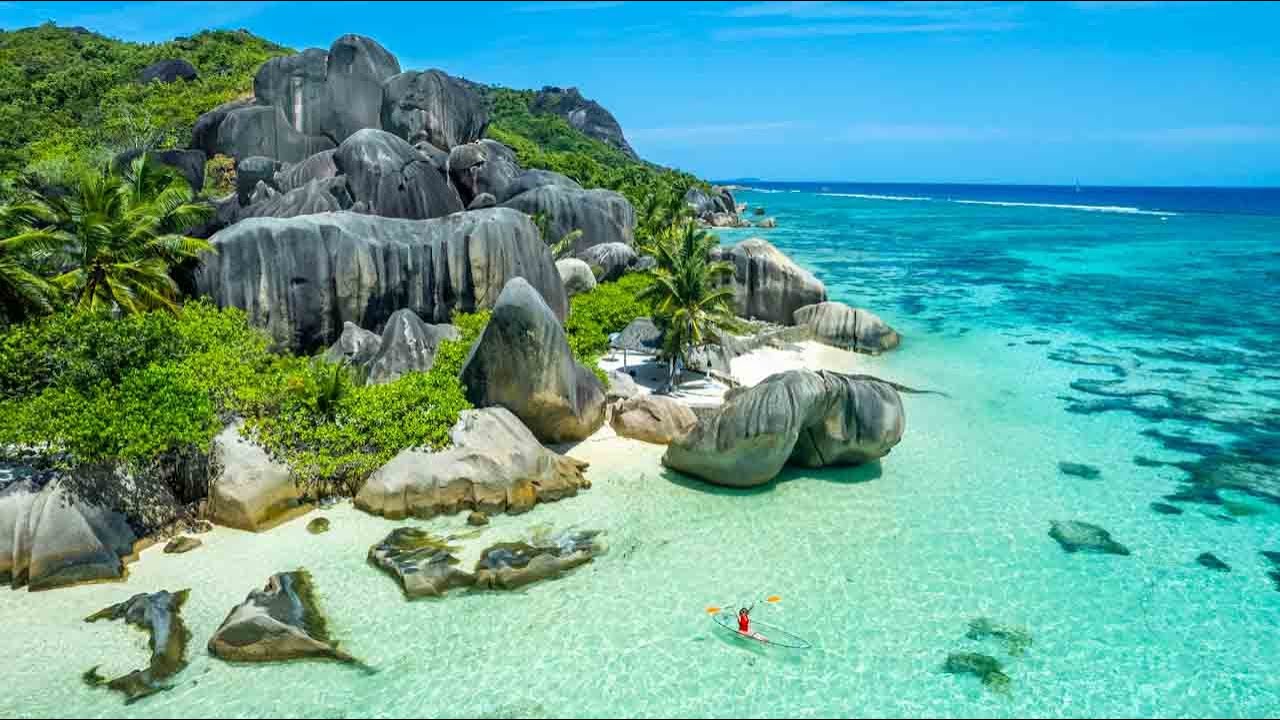 6. Whitehaven Beach, Australia: A Serene Oasis in the Whitsunday Islands
Experience the pristine beauty of Whitehaven Beach, nestled in the picturesque Whitsunday Islands of Australia. With its pure white silica sand, vibrant turquoise waters, and remote location, this beach is a hidden gem waiting to be discovered. Take a leisurely walk along the shore, sink your toes into the fine sand, and let the tranquil ambiance wash over you. Whitehaven Beach is a true paradise for nature lovers and peace-seekers.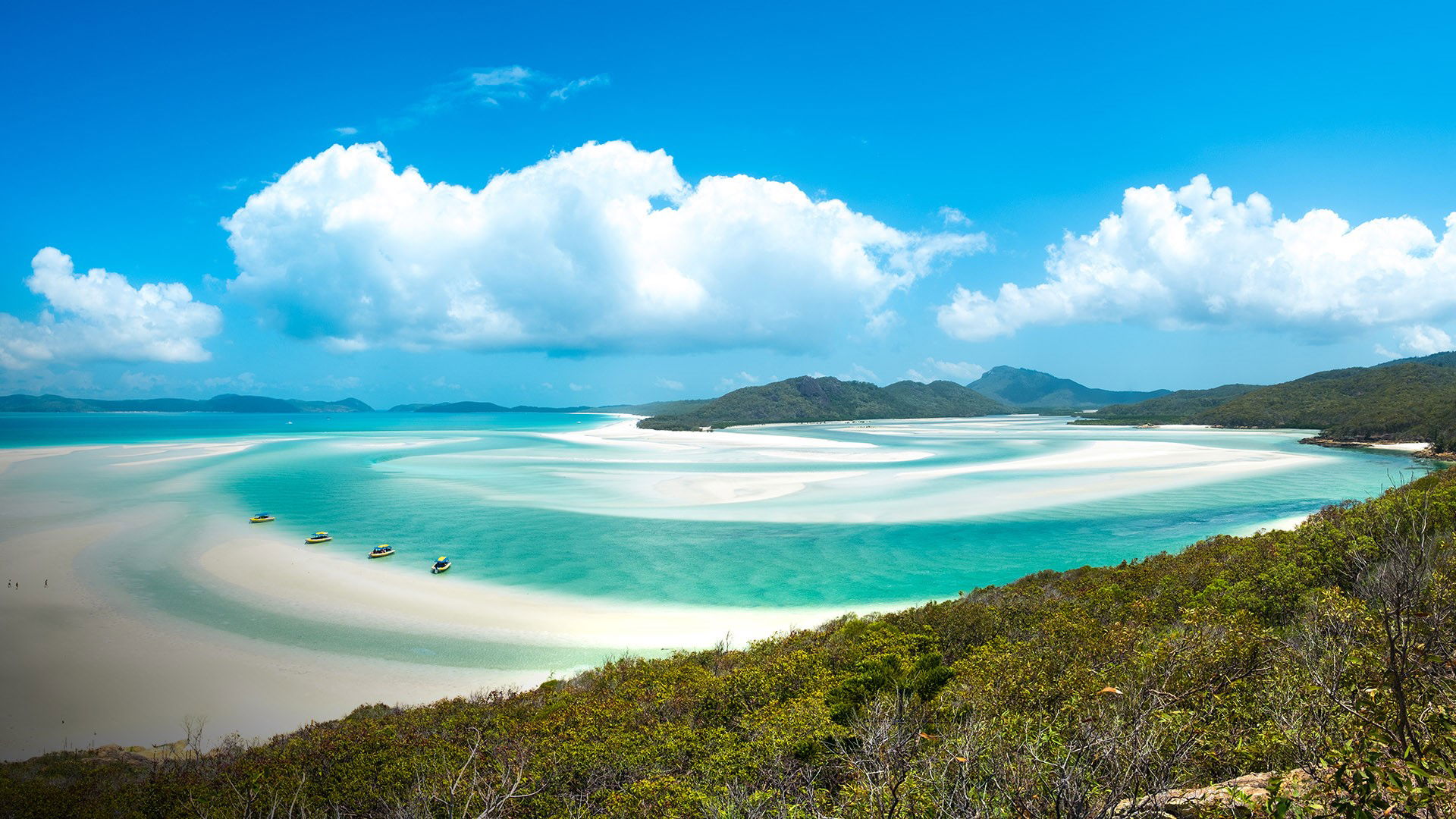 7. Trunk Bay, U.S. Virgin Islands: A Serene Retreat on St. John
Escape to the peaceful shores of Trunk Bay on St. John in the U.S. Virgin Islands. This palm-fringed beach offers a pristine and idyllic setting for a tranquil escape. Dive into the vibrant coral reefs for an unforgettable snorkeling experience or simply relax on the soft sand while gazing at the breathtaking views. Trunk Bay is a sanctuary of serenity away from the crowds, allowing you to reconnect with nature and find inner peace.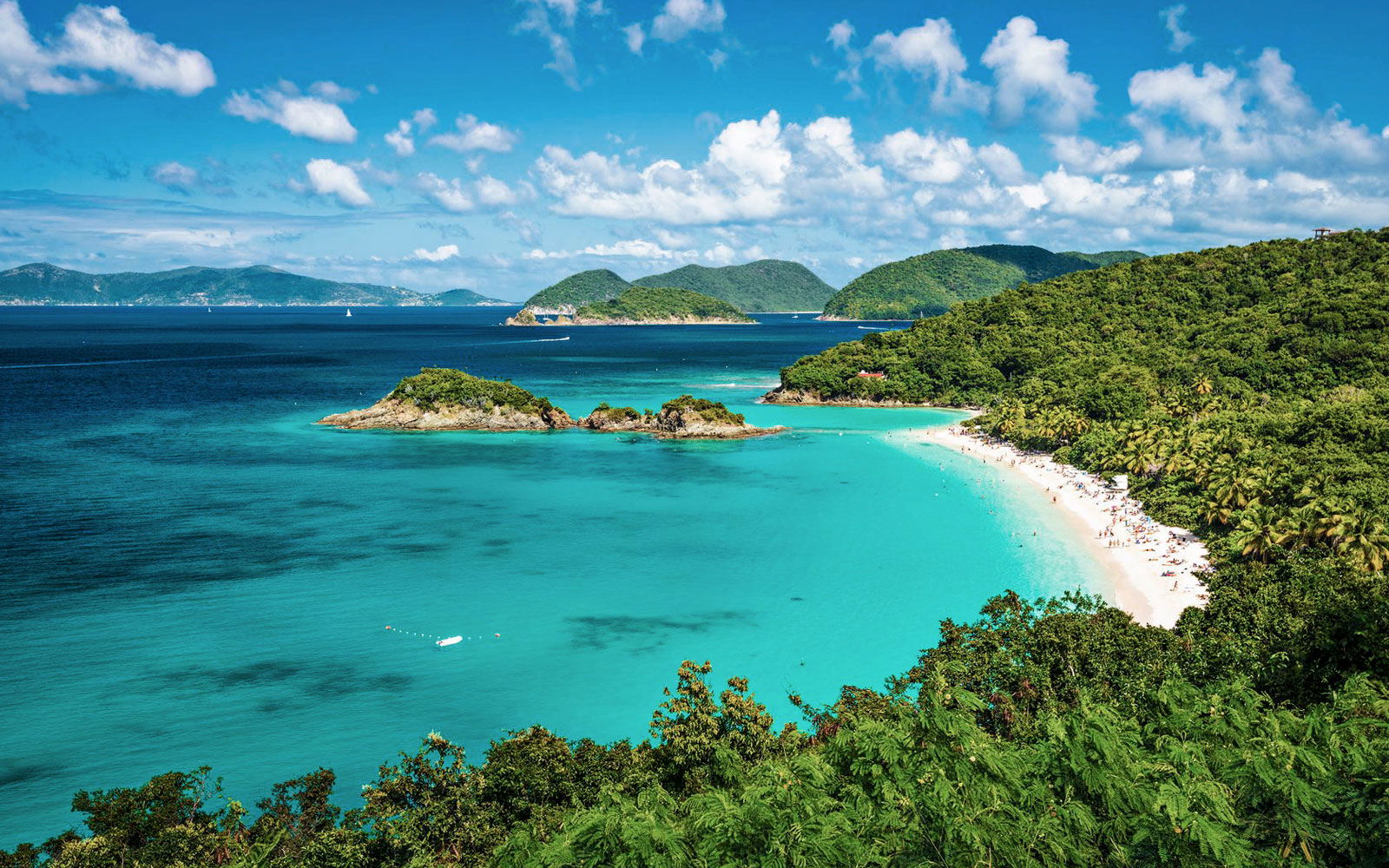 8. Radhanagar Beach, India: A Hidden Gem in the Andaman and Nicobar Islands
Uncover the untouched beauty of Radhanagar Beach, located on Havelock Island in the Andaman and Nicobar Islands of India. With its untouched natural beauty, calm waters, and serene ambiance, this beach offers a peaceful retreat for those seeking tranquility. Immerse yourself in the soothing sounds of the ocean, take a leisurely swim, or simply marvel at the breathtaking sunset. Radhanagar Beach is a hidden gem that will leave you in awe.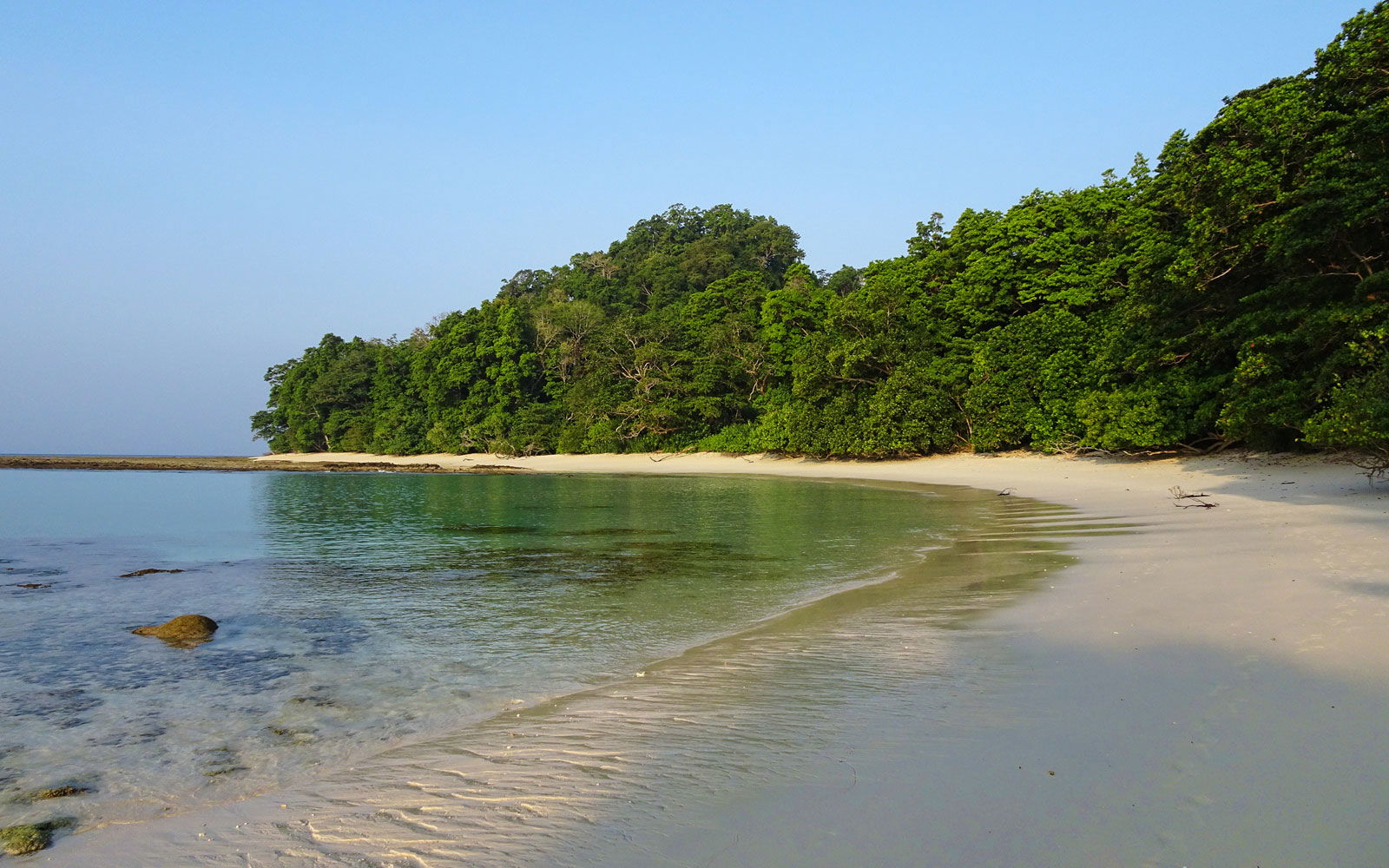 9. Rabbit Beach, Italy: A Secluded Paradise on Lampedusa Island
Discover the secluded paradise of Rabbit Beach on the charming island of Lampedusa in Italy. Known for its crystal-clear waters, fine golden sand, and secluded location, this beach is an idyllic retreat for nature lovers. Dive into the vibrant underwater world, bask in the warm Mediterranean sun, or simply enjoy the serenity of this hidden gem. Rabbit Beach is a true haven where you can escape the noise of everyday life and find tranquility.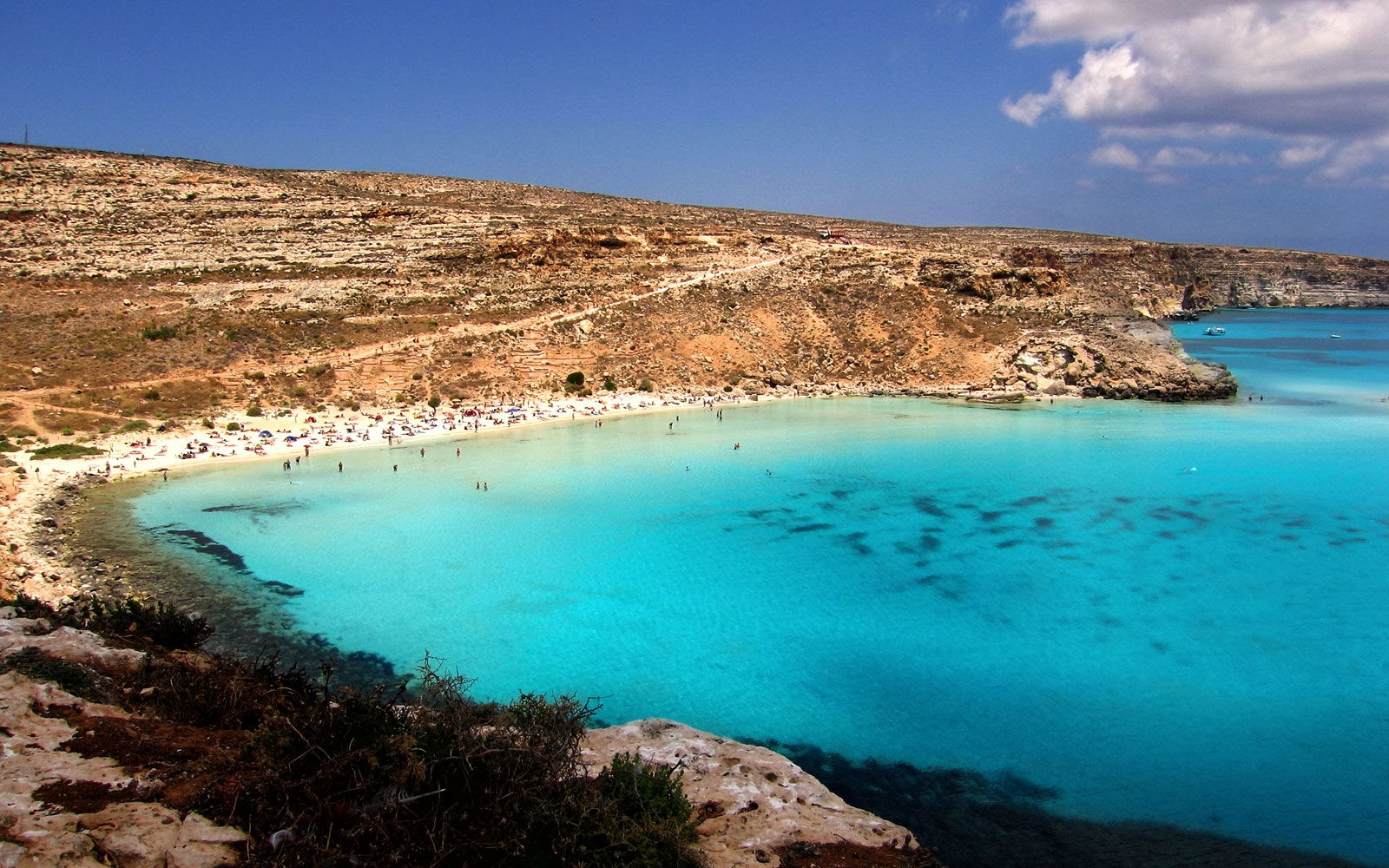 10. Playa Paraiso, Mexico: A Tropical Oasis in Tulum
Indulge in the beauty of Playa Paraiso, situated in the vibrant town of Tulum, Mexico. With its turquoise waters, soft white sand, and a tranquil atmosphere, this beach lives up to its name, translating to "Paradise Beach." Relax under the swaying palm trees, take a refreshing swim, or simply unwind with a book in hand. Playa Paraiso offers the perfect blend of natural beauty and tranquility, allowing you to escape the stresses of everyday life.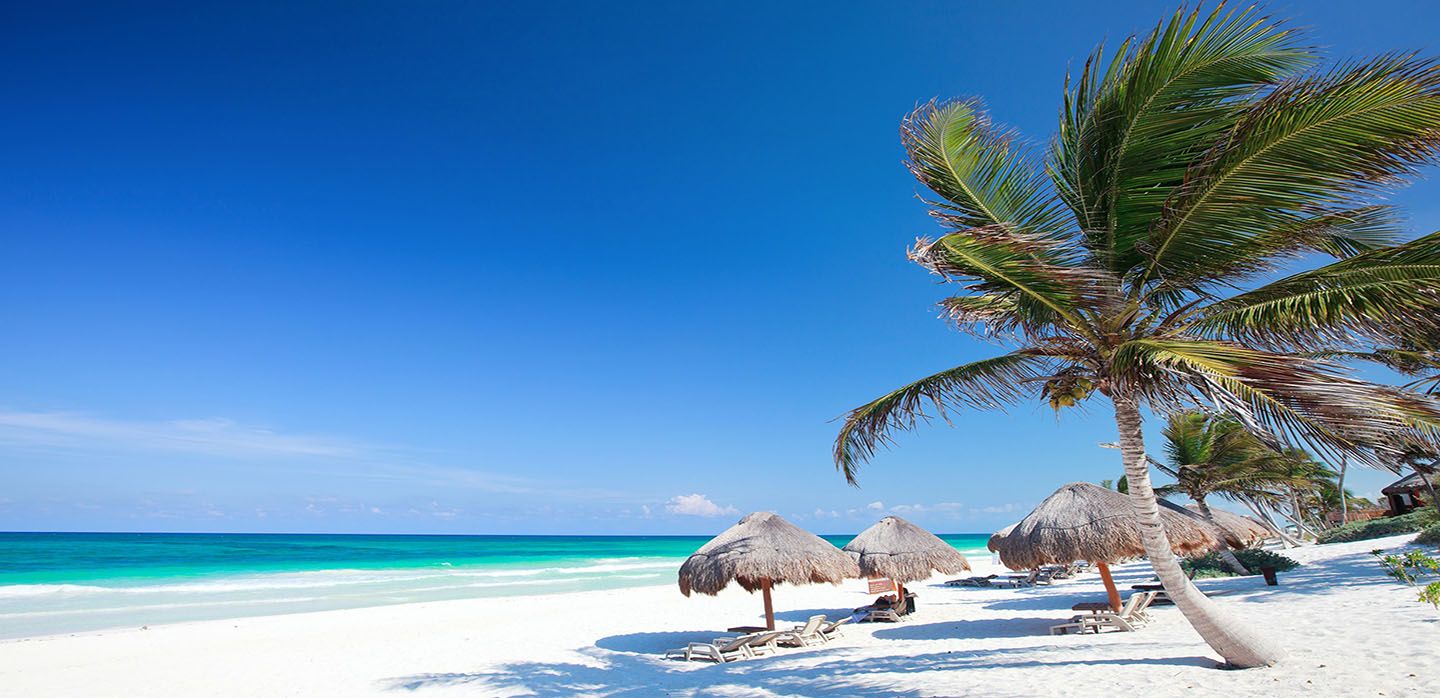 Conclusion
These 10 secluded beaches offer an escape to serenity and a chance to reconnect with nature. From the Seychelles to Greece, French Polynesia to the Bahamas, each destination has its unique charm and allure. Whether you seek pristine sands, crystal-clear waters, or a peaceful ambiance, these hidden travel gems have it all. Take a break from the crowded beaches and embark on a journey to these coastal destinations for a tranquil escape like no other. Immerse yourself in the natural beauty, support marine conservation efforts, and let the serenity of these secluded beaches rejuvenate your soul.
Disclaimer
The information provided in this blog post, "Top 10 Secluded Beaches for a Tranquil Escape in 2023," is for general informational purposes only. While we strive to provide accurate and up-to-date information, the travel and adventure industry is subject to constant changes and developments. Therefore, we cannot guarantee the accuracy, completeness, or reliability of the information presented.
The blog post is intended to inspire and provide recommendations for secluded beaches that offer a tranquil escape in 2023. However, it is important to note that individual experiences may vary, and the suitability of a particular beach destination may depend on various factors, including personal preferences, travel restrictions, weather conditions, and local regulations.
We strongly recommend that readers conduct their own research and exercise due diligence before making any travel arrangements or decisions. It is essential to consult official travel advisories, review local guidelines, and consider the advice of relevant authorities or travel professionals.
Furthermore, we would like to highlight that engaging in any travel or adventure activities involves inherent risks. Readers should be aware of the potential hazards associated with beach environments, such as changing tides, currents, and other natural elements. It is important to prioritize personal safety, follow local rules and regulations, and take necessary precautions while visiting these secluded beaches.
In no event will the author or the website be liable for any loss, injury, or inconvenience arising from the use of the information provided in this blog post. Readers are solely responsible for their own actions and decisions based on the information presented.
By accessing and reading this blog post, you acknowledge and agree to the terms of this disclaimer. If you do not agree with any part of this disclaimer, we kindly ask you to refrain from using the information provided.
Please note that this disclaimer is a legal statement and should be interpreted as such. If you have any specific concerns or inquiries, we recommend consulting a legal professional or relevant authorities in the travel and adventure industry.
Last updated: 11th June 2023
Compiled by: Thushendra Selvanayagam